3/4" Vermeil Beaded Square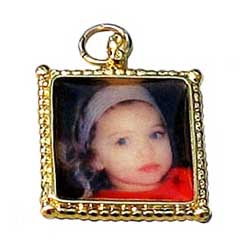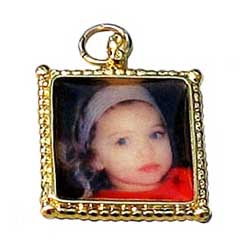 3/4" Vermeil Beaded Square
Vermeil photo charm is a sterling silver charm dipped in gold, 3/4" in size, has a beaded edge, and is made to order with your photo.
Email your photo to info@haleym.com. You will be sent a cropped proof for approval. I will photo shop images to touch them up if needed and convert them from color to black and white at no additional cost.
Photo is permanently sealed under resin. Charm is waterproof but not recommended to be worn in ocean or pool water, which will yellow the image giving it an antiqued look. Clean with dish soap and water or a dry polishing cloth.
Wrap masking tape around pliers to open and close jump rings in order to avoid nicking up the metal if transferring charm.